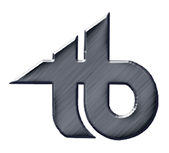 My personal pet project is a wonderful organization in Southeast Florida called The Pet Project for Pets. Their Mission:
"The Mission of the Pet Project for Pets is to provide the necessary pet food, pet supplies, pet vaccines and pet medications to enable financially challenged individuals with terminal illnesses, disabilities, senior citizens and those who are out of work due to economic factors to keep their companion pets while preserving the Human / Animal bond, which is proven to be vitally important."
The Pet Project for Pets is one of the most active pet retention organizations in Broward and Miami-Dade counties. Every month 1,400 pets are able to avoid surrender and remain in their homes with the people who love them most.
Copyright 2021 - All Rights Reserved
All logos, text, and photography are Copyright © 2012-18 unless otherwise stated. All rights reserved.